SECRET CITY: Super Nintendo

ALIEN 3
Passwords:
level 2: QUESTION
level 3: MASTERED
level 4: MOTORWAY
level 5: CABINETS
level 6: SQUIRREL




DEMON'S CREST
final ending password:
QFFF KNRR DDLR XGTQ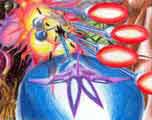 GRADIUS III
Get Fully Powered:
Pause the game and press Up, Up, Down, Down, L, R, L, R, B, A, (you should see your ship get shields now) then unpause it. Use the top L and R buttons and not the D pad or you will destroy your life.
More Credits:
At the title screen rapidly press X to increase the credits.

MEGA MAN 7
Dr. Wily's Castle and all power ups password:
6 8 7 3
7 4 4 2
1 2 4 1
5 5 5 5

PAC MAN 2: the New Adventures
Passwords:
Play the original Pac-Man: PCMNDPW
Play Ms. Pac-Man: MSPCMND
PLOK
Secret 1-1 Bonus Level:
At the beginning of the game go to the left past the lake and there will be a secret island that lends to a bonus level. If you pass this level you'll warp 5 levels.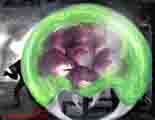 SUPER METROID
Best Ending:
Complete the game in under 3 hours and you'll see Samus in a swimsuit after the credits are finished.
Full Health:
If your health is 50 or lower and you have the Power Bombs, morph yourself into a ball and Hold Down, L, R, and press X(power bomb button). Samus will flash into energy orb and you will regain all of her life.
THUNDER SPIRITS
Options screen:
Hold Select on the title screen and press Start to go to a secret options screen.
WARIO'S WOODS
Harder Difficulty:
On the Vs. Com menu Hold down Left and then hit start. You'll hear a bomb sound to know it worked.