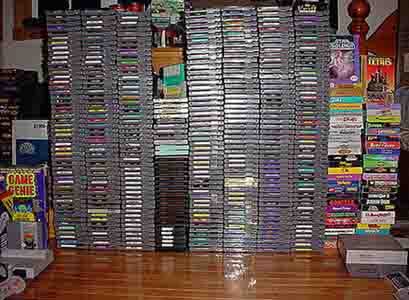 Here is another look and you can see my beautiful Top Loader NES as well in the pic.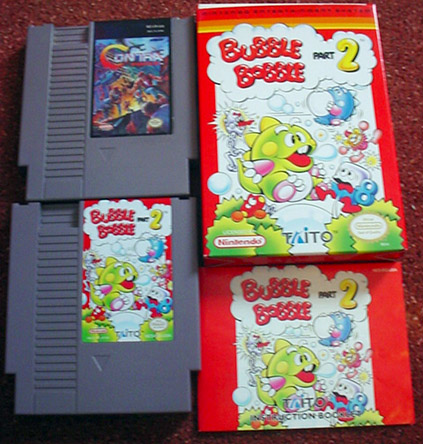 Here is one of the crown jewels of my collection: a complete copy of the ultra rare
Bubble Bobble 2
. The other game is the rare
Contra Force
by the way.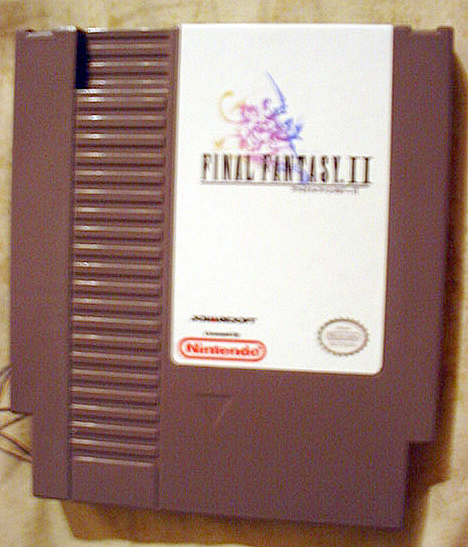 Yep, it's Final Fantasy II!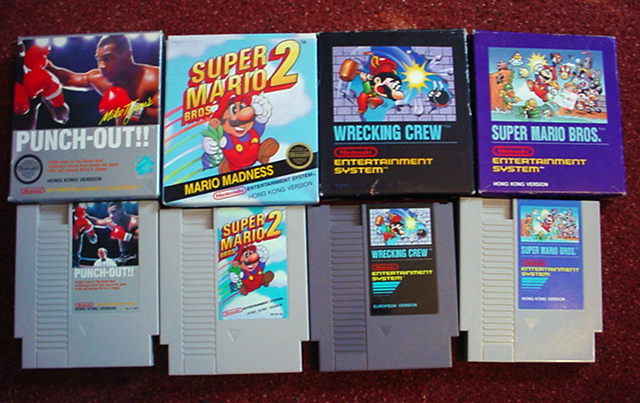 Here are a few of my Hong Kong NES games!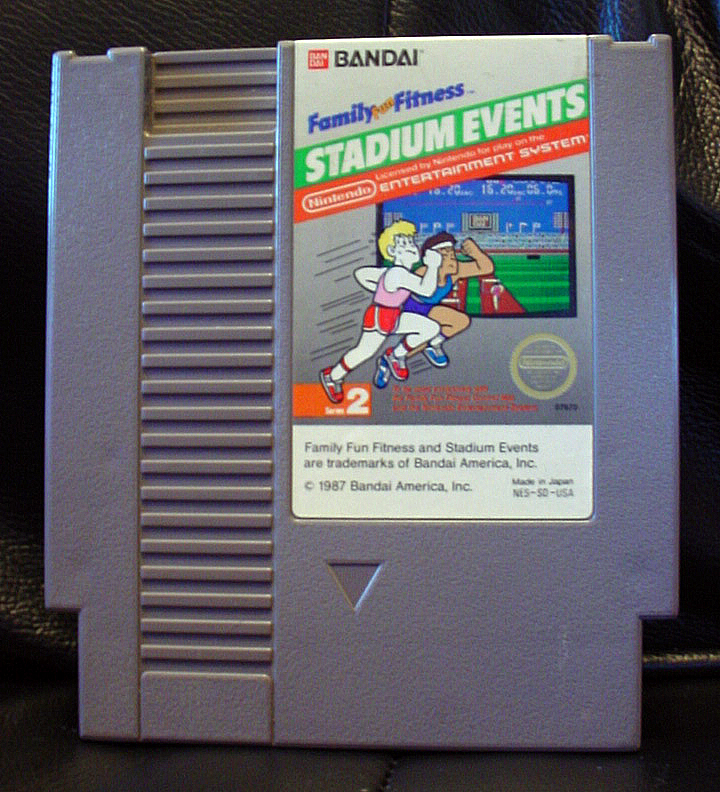 This game here is the hardest lisensed NES title you will ever find. Its value is in the hundreds.
Find Stadium Events NES on eBay!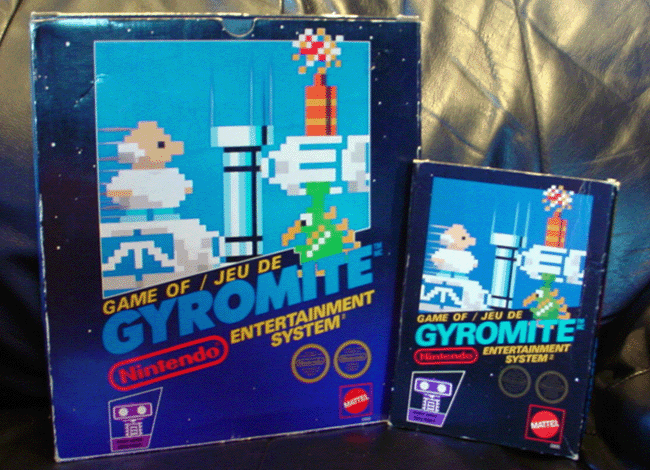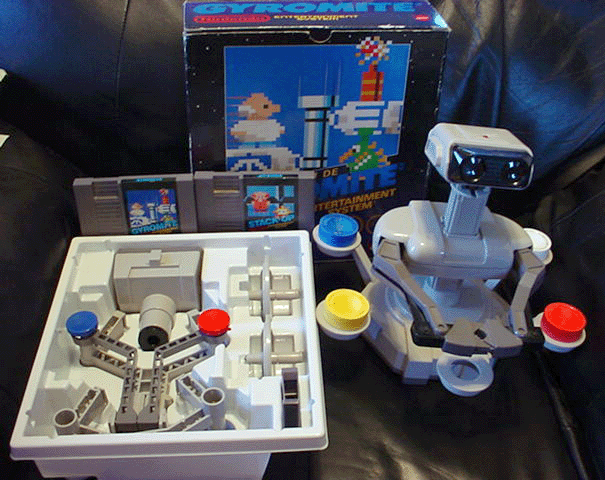 The Common, the Rare, and the Strange NES games out there! There are over 800 games for the old Nintendo, here are some of the most common ones to stay away from unless they are super cheap of course?

BASES LOADED
CYBERNOID
DOUBLE DRIBBLE
JOHN E. QUARTERBACK
R.B.I. BASEBALL
SUPER MARIO BROS./DUCK HUNT
TEENAGE MUTANT NINJA TURTLES
WWF WRESTLEMANIA
Plus here are some of the rarest 8-bit Nintendo games to watch out for:
ACTION 52 -By Active Enterprises in a clear see through cart.
ALADDIN ONLY NES GAMES
BOBBLE BUBBLE Part 2 -Even though the first Bobble Bubble is pretty hard to find, the second one is nearly impossible. Don't confuse this game with Taito's Rainbow Islands because this is the true sequel to Bobble Bubble. This is originally by Taito and it is in a standard grey cart.
BUBBLE BATH BABES -This is a unlicensed black cart with three girls in bikinis on the cover. One of three rare adult games by Panesian games for the NES. The other two titles are right below.
CHEETAHMEN II
DRAGON WARRIOR IV - By Enix, in standard grey cart. This was the last NES version of Dragon Warrior and sadly we would see another DW in nearly 8 years! Also many consider part 4 to be the best in the series as well.
FIRE 'N ICE
FLINTSTONES Surprise at Dinosaur Peak
HOT SLOTS -If you do well in this game you'll get rewarded by having one of the girls take her clothes off.
JUNGLE BOOK -This game is by Virgin Games, and it's a standard grey cart. One of the final third party games in 1994.
LITTLE SAMSON
MENACE BEACH -Made by Color Dreams in either a blue cart or a black one. Nintendo tried to block sales of any unlicensed NES games like Menace Beach and this game showed pictures of a bondage girl losing her clothes every level to finally you see her in a biniki. Another great reason to find this game!
PEEK A BOO POKER -Yup! It's Strip Poker on your NES!
QIX
SNOW BROTHERS
STADIUM EVENTS -This is a canceled Power pad game that had a limited test run in certain stores before it became the more common game World Class Track Meet.
TENGEN'S TETRIS -The black cartridge with a Russian castle in the background, not the ol' grey one by Nintendo. Click on Tengen Tetris to see why this game is so rare.
TEENAGE MUTANT NINJA TURTLES: Tournament Fighters - The final NES game released by Konami.
WORLD CHAMPIONSHIP CART 1990 -Only a hundred of these Nintendo tournament only cartridges are in known existence. It has the games: Rad Racer, Tetris, Super Mario Brothers in three timed events and no I DON'T have this game!
Go to NES REVIEWS and see over 600 reviews including these ones > >